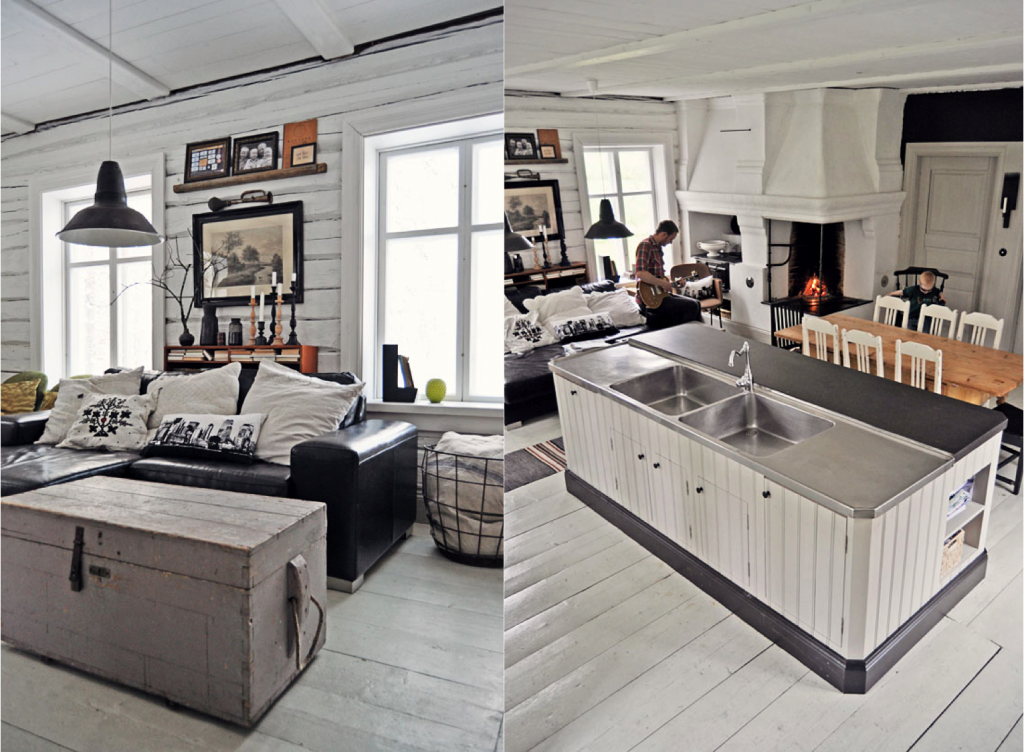 My dad told me a few months ago that we would be renovating my parents' old farmhouse by home in France.
And what did I do? I jumped up and down for five minutes and gave him a big hug. He said with a smile "hey, I didn't say I was taking you to the ice cream store honey!". But he always knew how happy the news would make me. The thing is, this little farmhouse has been in the family for as long as I can remember. It used to belong to my grand-mother, and when I was a little girl, I would spend afternoons there with her and my cousins. We would tend to the garden, pick fruit in the orchard, feed the chicken. She would try and teach us about all the things she knows…but mostly, she'd try to keep us mischievous kids out of trouble. She was a good woman.
We spent a lot of time outside, but not so much in the house because it was really old and in need of repairs. We are now ready to give it a new life, and in the months to come I'll share some of the inspiration I find for the renovations. First with these images I found on the great designskool.
One thing I love about this house is how they put wooden tables all around the house. I find it inviting, it makes me want to gather the family. We'd have some tea. I'd take my notebook to doodle and scribble notes while my back is being warmed up by the fireplace. Sounds kinda good, right?
You might also like: