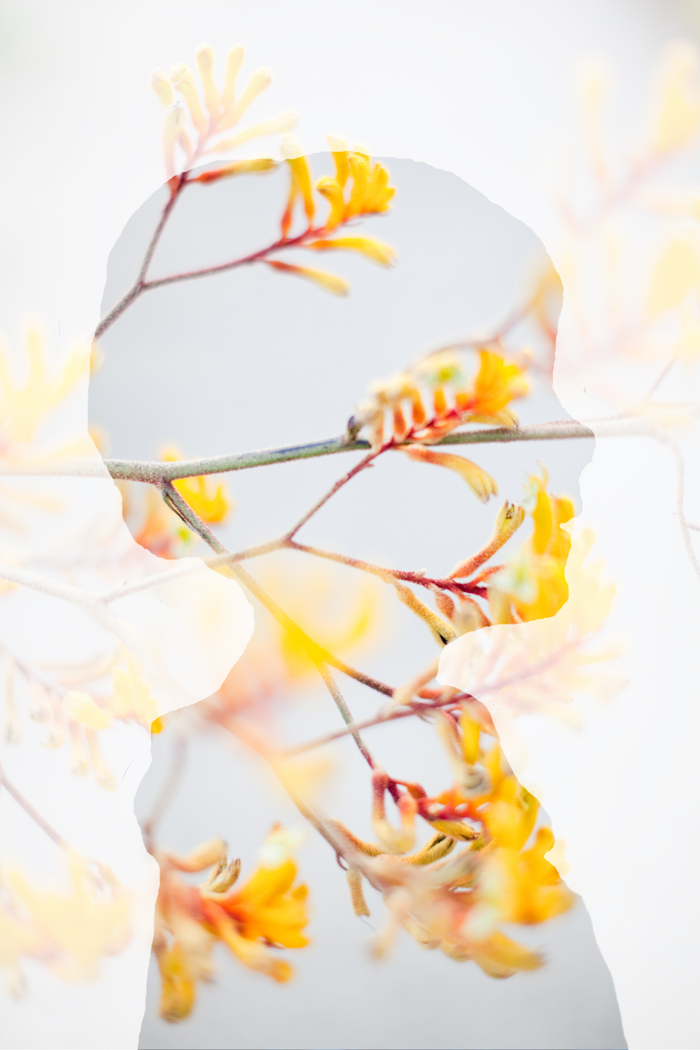 I'd been wanting to play with double-exposure photography ever since I saw this amazing image by Jose Villa. I immediately fell in love with it and have loved following the work of artists like Von Marcus or Jon Duenas. I loved the dreamy side of pictures that are double-exposed.
A couple months ago I was asked to do the girls' school auction art project game me the perfect opportunity to play around with double-exposure.Double exposure photography can be achieved either with traditional film, or through digital photography and post processing – which is actually pretty easy. I decided to make silhouettes of all of the kids in the class, but with a modern twist by double-exposing them with pictures of plants and flowers that grow around here. Nature has been exploding in California these past few weeks, so much beauty at every corner.
Here is the end results of what I made for the art auction –  a collage of all of the kids silhouette. I mixed up the double-exposure in the collage to make it a bit more interesting visually – and I used online-company Framed and Matted to custom frame the prints. Everybody at the action loved it…well, at least they said they did….hopefully they weren't just being nice

We sold the collage for a good amount of money, and parents also got the option to buy an individual print of their child's silhouette.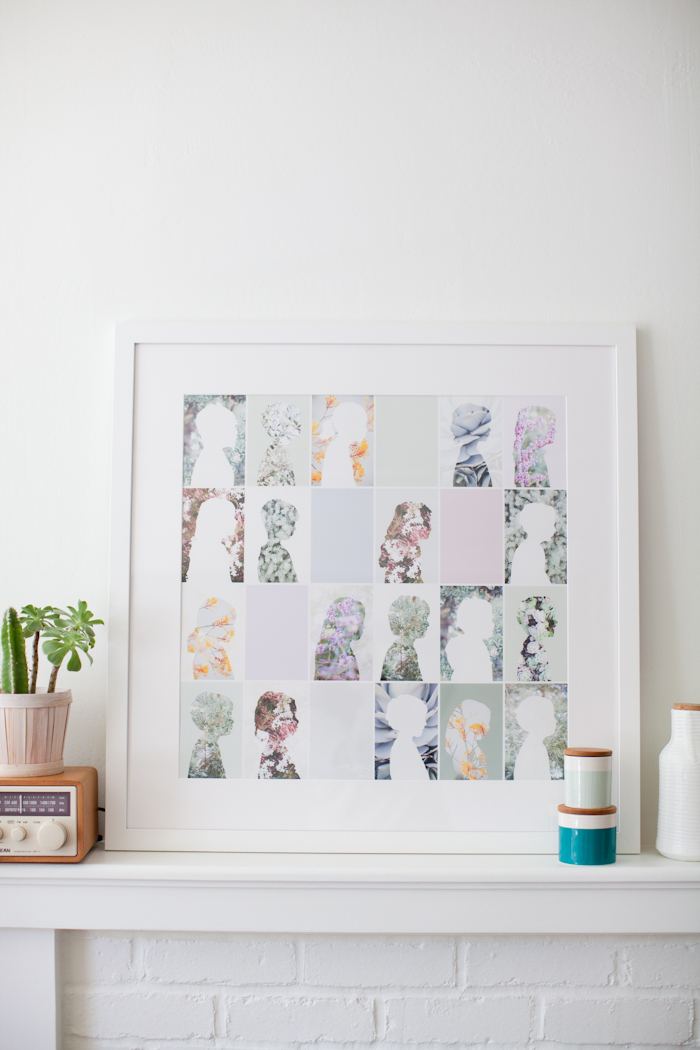 If you have photoshop, this project is so simple to put together and I absolutely love the end result. If you don't have Photoshop but still want to try this out, you can download a free trial on their website!
Click here to learn how to make double-exposed silhouettes!
You might also like: