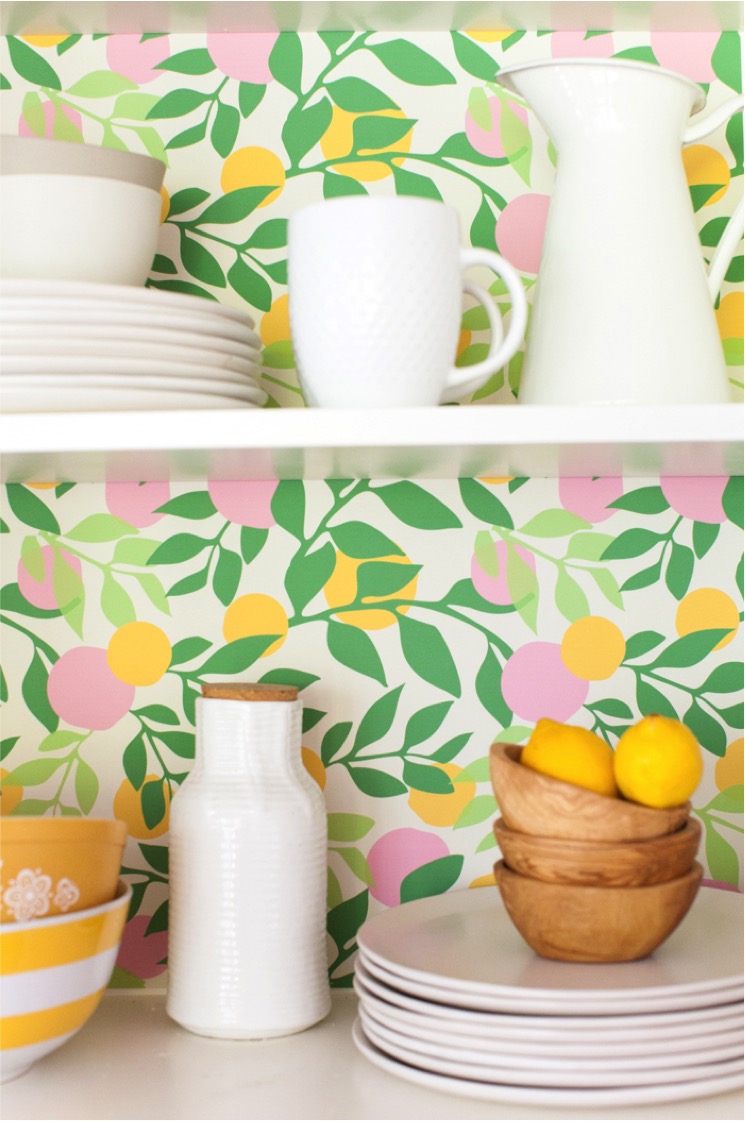 Removable wallpaper in Spring pattern – California Dreaming collection
I've got some BIG news today, friends! Something I've been working on for the past few months: my very first collection of patterns, named "California Dreaming". Twelve prints that you can mix and match to bring color to your home, clothes and many projects- these patterns are available for purchase as fabric, wallpaper and gift wrap here via Spoonflower!
And to celebrate, Spoonflower and I are teaming up for a little giveaway so you can win $150 in Spoonflower credit to buy fabric/wallpaper/gift wrap AND  a copy of the brand new Spoonflower handbook which just realeased today also, coincidently!
Here is the full collection: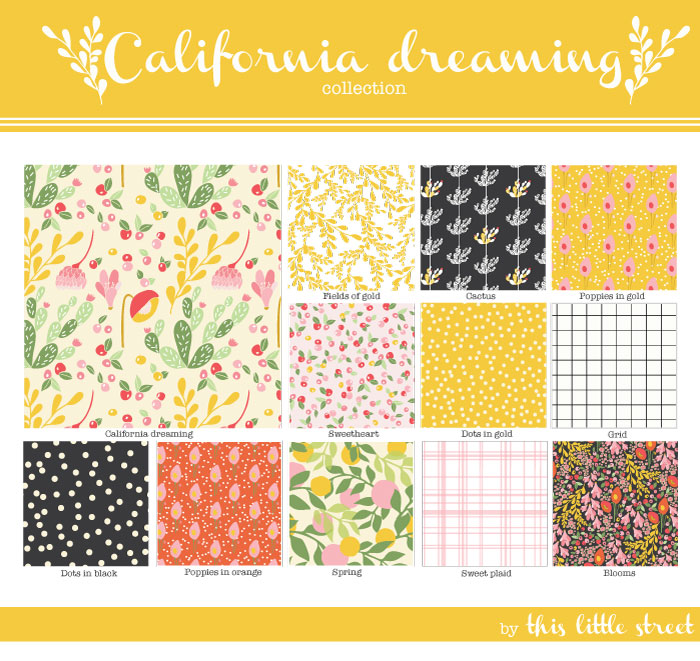 You don't even know what releasing this collection means to me. It's been a long-time dream of mine to dive into pattern design, and believe me, if I could I'd be doing cartwheels in my living room right now! But mmmm, instead I might just waddled myself to the closest ice cream store and hang out there until this baby comes 😉
This collection of patterns was inspired by our move to California and the beauty of the Golden State. This collection speaks of our hikes in the sunsets and rides in the desert, of the thousand flowers that the girls and I see on our evening walks around the neighborhood. The prints in this collection talk about beautiful starry nights and sunny days picking blooms in the garden. It's been a blast just working with these patterns on a few projects so I could really show you what these prints look like mixed and matched together. I have my favorites already, but tell me – which ones do you love the most?!
All of the wallpapers in my collection are removable…for those of you who may fear to commit to bold patterns

I've always been a big fan of Spoonflower's removable wallpapers, and now you can order them in two different kinds: a water-activated kind that's a bit more "permanent" (although super easy to remove!), and a peel-and-stick version that you can reposition. I used the removable kind in all the the pictures in this post – aside from the "california dreaming" wallpaper in the above picture of my office…which I also can't wait to fully reveal to you

If you've been following my blog for a while now, maybe you'll remember these cute little wallpaper stools? Well, I gave them a little makeover using the peel and stick wallpapers from my collection and I love how they turned out – everybody in this family can have a favorite

My favorites are the one with the grid pattern, blooms and poppies.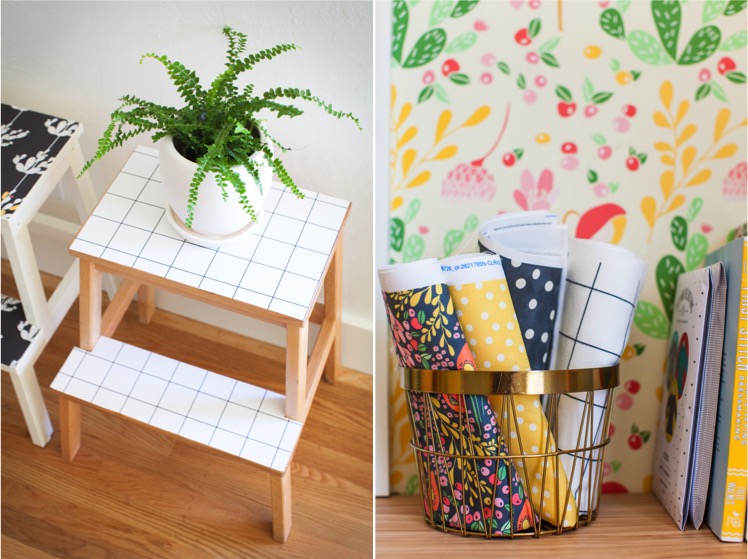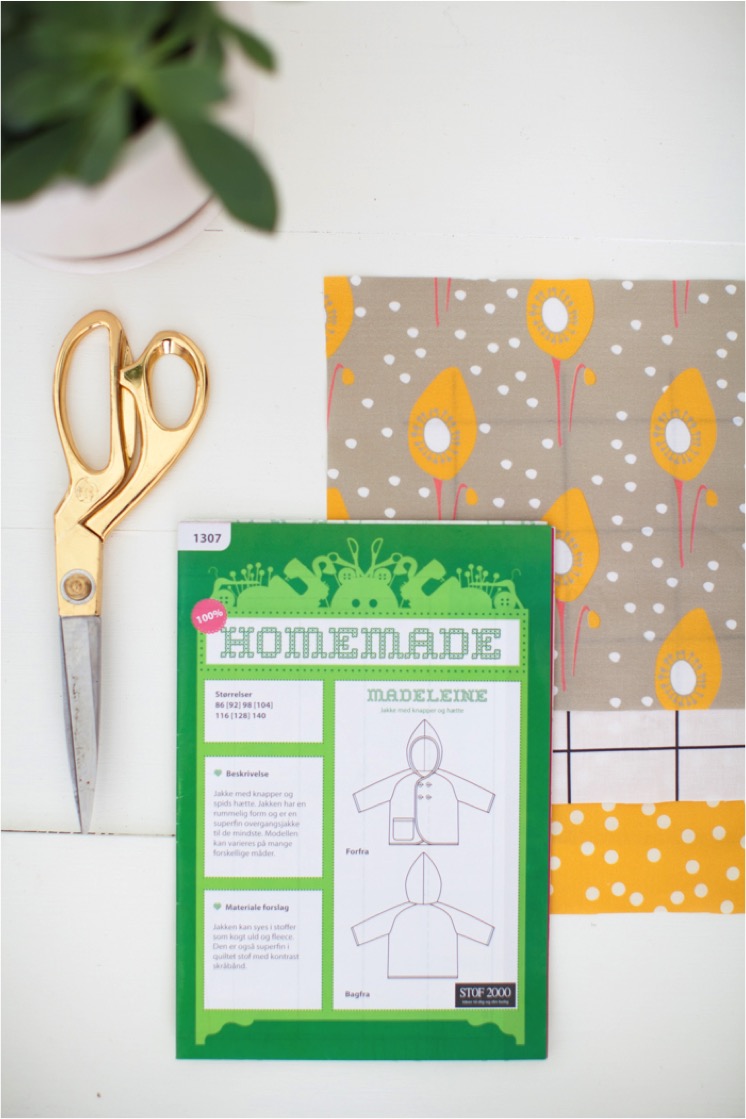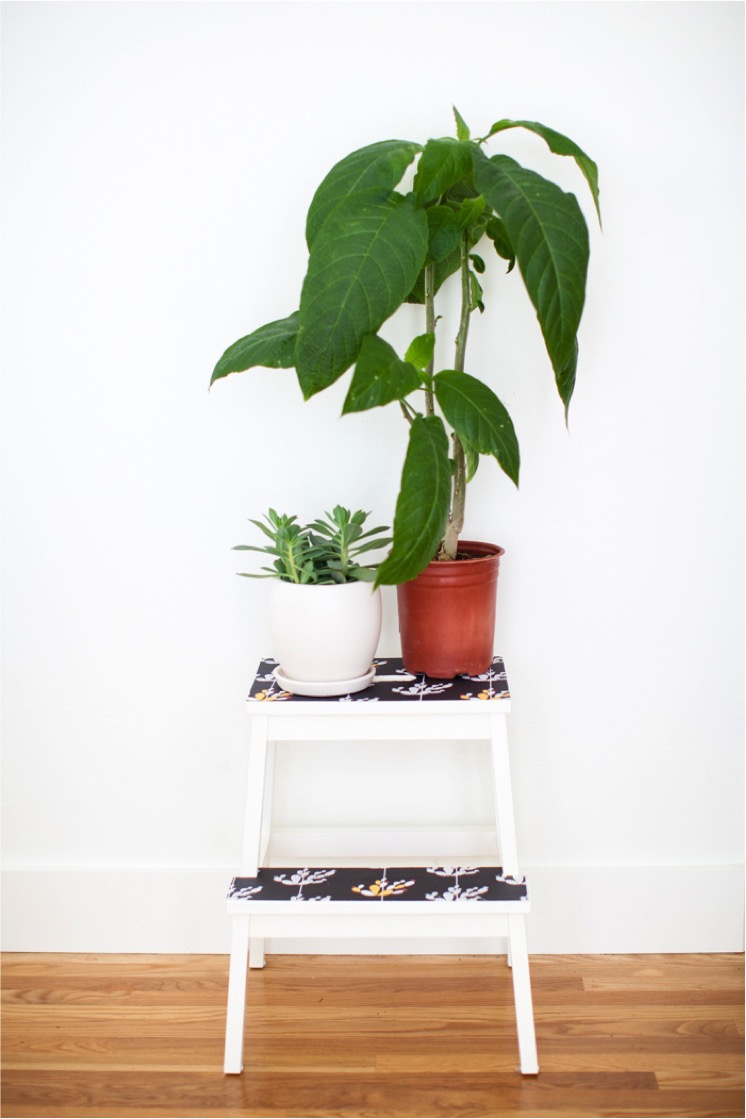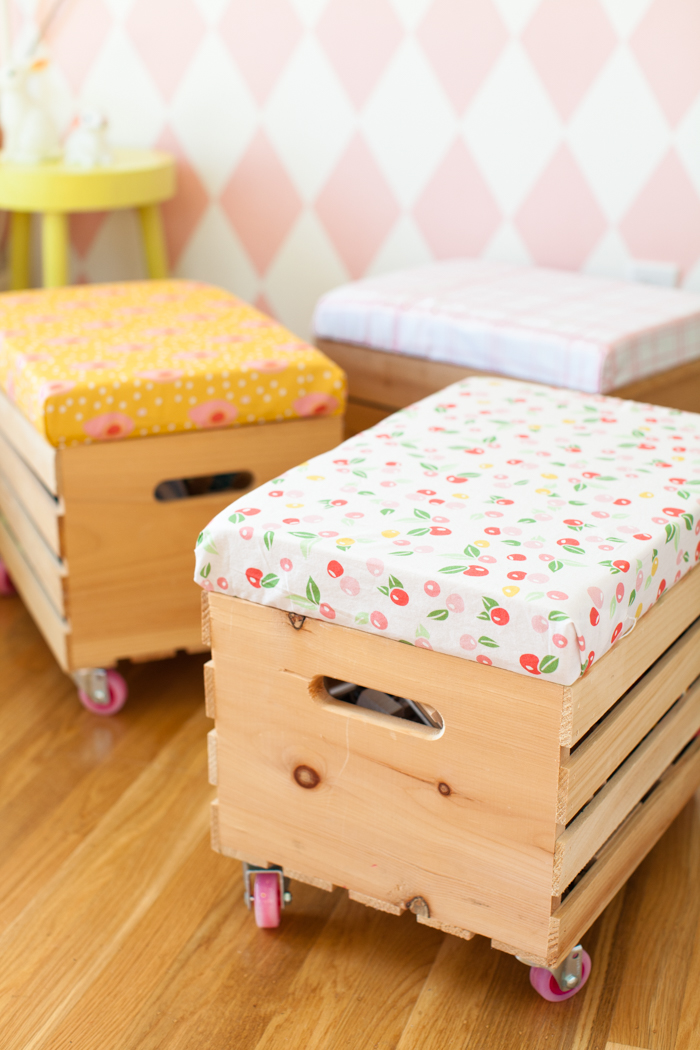 The rolling toy boxes in the girls' bedroom also got a fresh look

Remember that little number below that I made using the cotton lawn fabric in my Fields of Gold pattern? You can find the DIY here– that little dress is still a favorite of mine! If you love sewing, you will love all of the fabric types my patterns come in… endless options for your sewing needs! Faux suede? Boom! Eco canvas? Got it too! Oh and how about some silk crepe de chine?! So far the the cottons, faux suede, and sport lycra samples I received have been my favorite – the colors are just perfect.  PS: The colors tend come a bit more faded with the faux suede, and a bit brighter in the polyester fabrics – so to keep in mind when you order 😉
I hope you love it just as much as I do! I can't wait to show you what I have in store for my second collection in a few months. If you order my fabric, please make sure to share your projects on Instagram and tag @thislittlestreet + use the hastags #thislittlestreet #thislittlepattern so I can see! I'll make sure to share my favorite projects

_______________________________________________
GIVEAWAY
Now on to the fun part – the giveaway! Today you can $150 Spoonflower credit to order fabric, wallpaper or gift wrap from my collection. In addition, you'll also receive the brand new Spoonflower book which just released today and is filled with fun projects! Enter is easy in the rafflecopter widget below – you've got up to 20 possible entries so use 'em up!

* Giveaway sponsored by Spoonflower open to people worldwide. Winner will be contacted by email within 48 hours after the giveaway closes and announced in the rafflecopter widget above.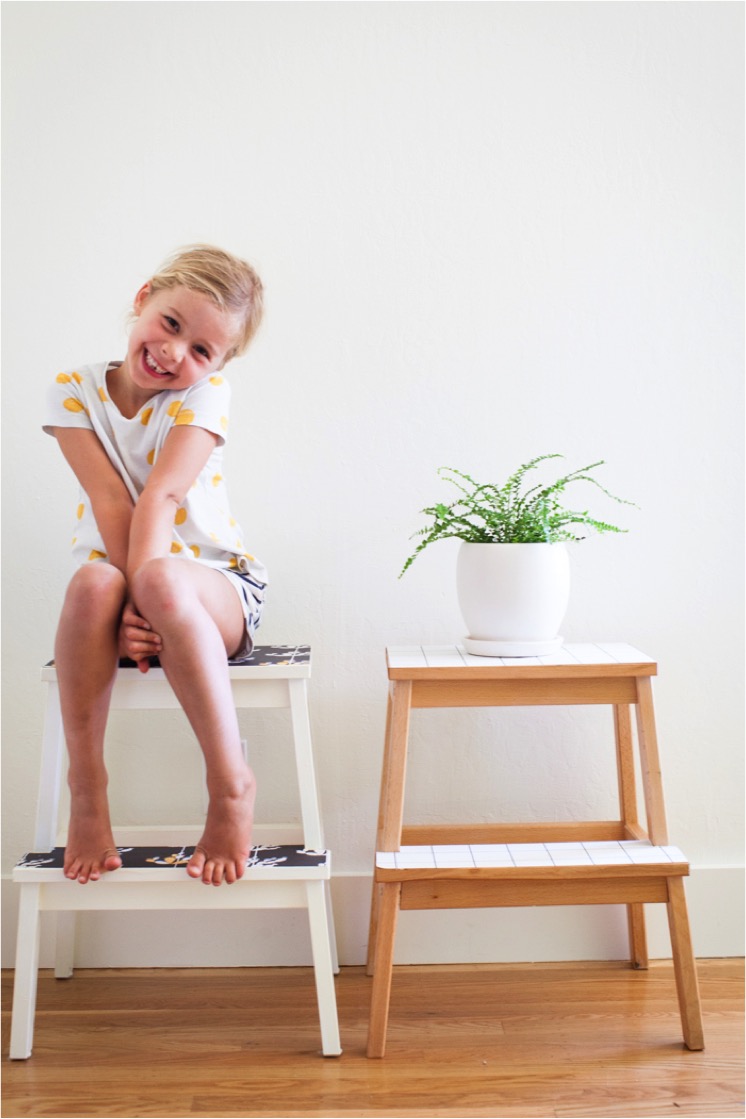 You might also like: