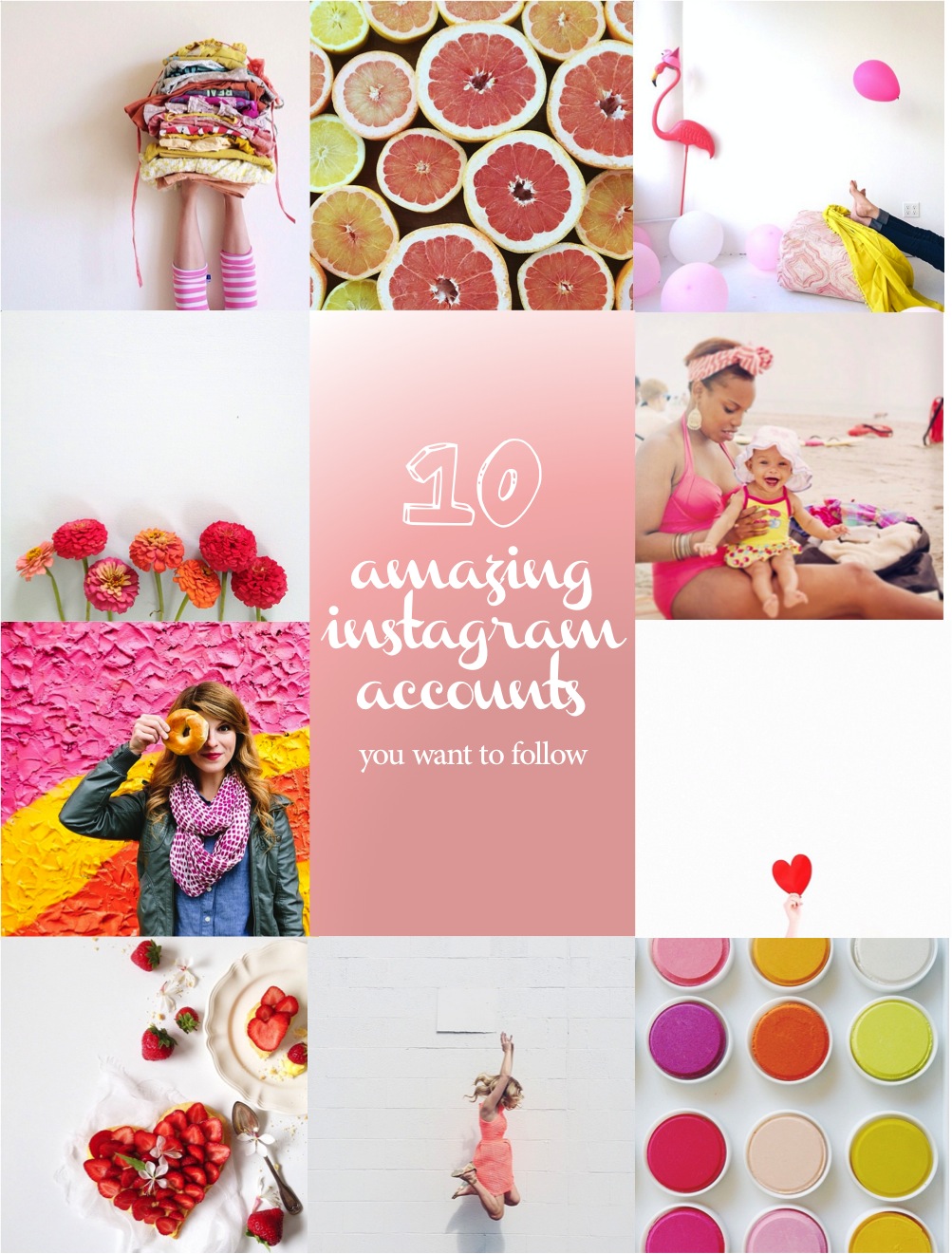 Hi friends! Sorry I have been missing – turns out babies and little kids take quite a bit of time, especially when you give them a gazillion cuddles and kisses to make sure they know they are loved

Baby Freia and I have also had some minor health issues, nothing serious, but the past few days have been a bit tougher than I expected. I had planned to share more pics of our baby girl and family of 5 with you, but it will have to wait until I get some of my energy back.
Instead, since I've been stalking people on Instagram to keep me busy while nursing the babe late at night, I thought I'd pics of my favorite Instagramers. Some of these people are professional photographers while others are moms home schooling their kids. And all of their pics that brighten up my days – and nights 😉 
PS: If you are on Instagram, say hi! I am @thislittlestreet 

 And talking social media, did you hear that there is a new kid on the block? Are you guys on Pippit yet? What do you think?! Find me, I am also @thislittlestreet there.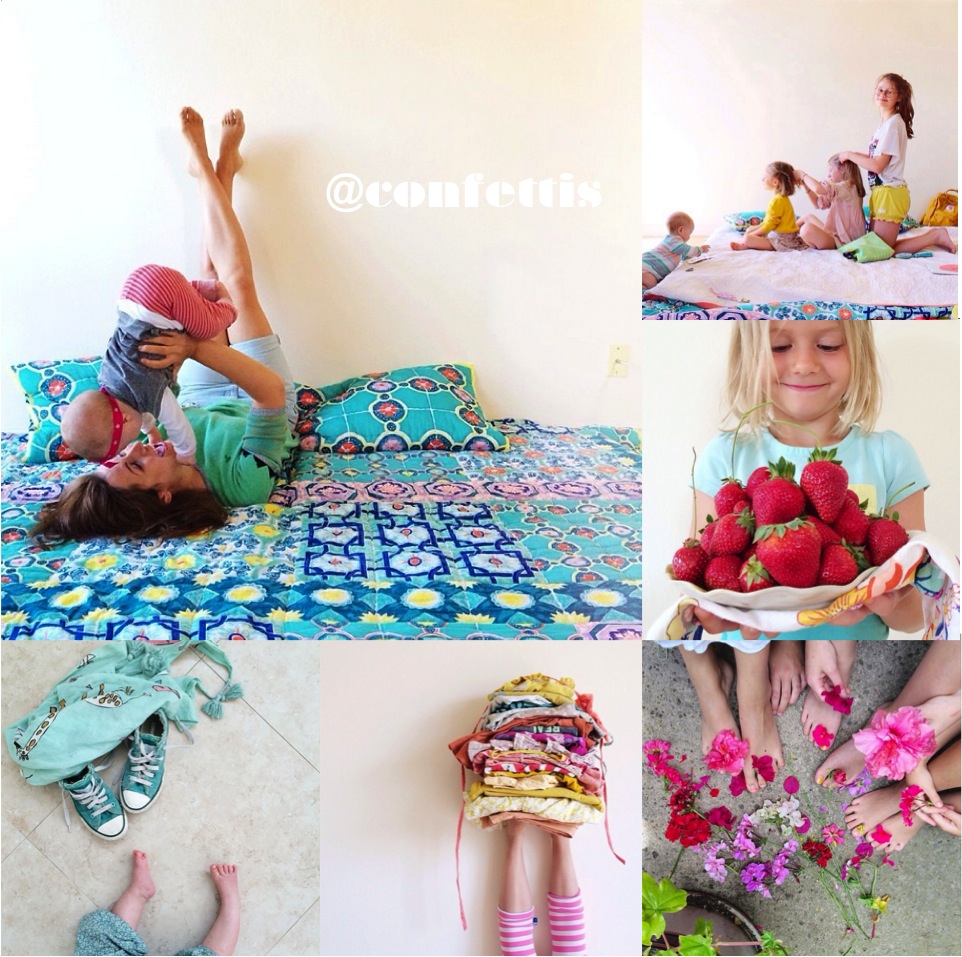 1. Confettis.
Elena lives my dream of having a big family. All the love she has for her family shines through her pics & makes my little heart melt – I love the happy messy big family pics. Elena also has an amazing eye for colors and patterns, and her home in Sweden is as dreamy as the people that live in it. If I didn't have my own cute little family, I'd want them to adopt me 😉 Confettis on Instagram here.
Bonnie is my super hero. I pretty much worship her 😉 She home schools her kids. Has a chicken coop. And make mean cocktails on top of that. Oh, and she and her family also foster kids. I also worship her little girl – she can already cook and weave better than I can, she's super rad. Every one of Bonnie's pictures makes me smile, laugh, and think about life/what kind of mom & wife I want to be. A Golden Afternoon on Instagram here.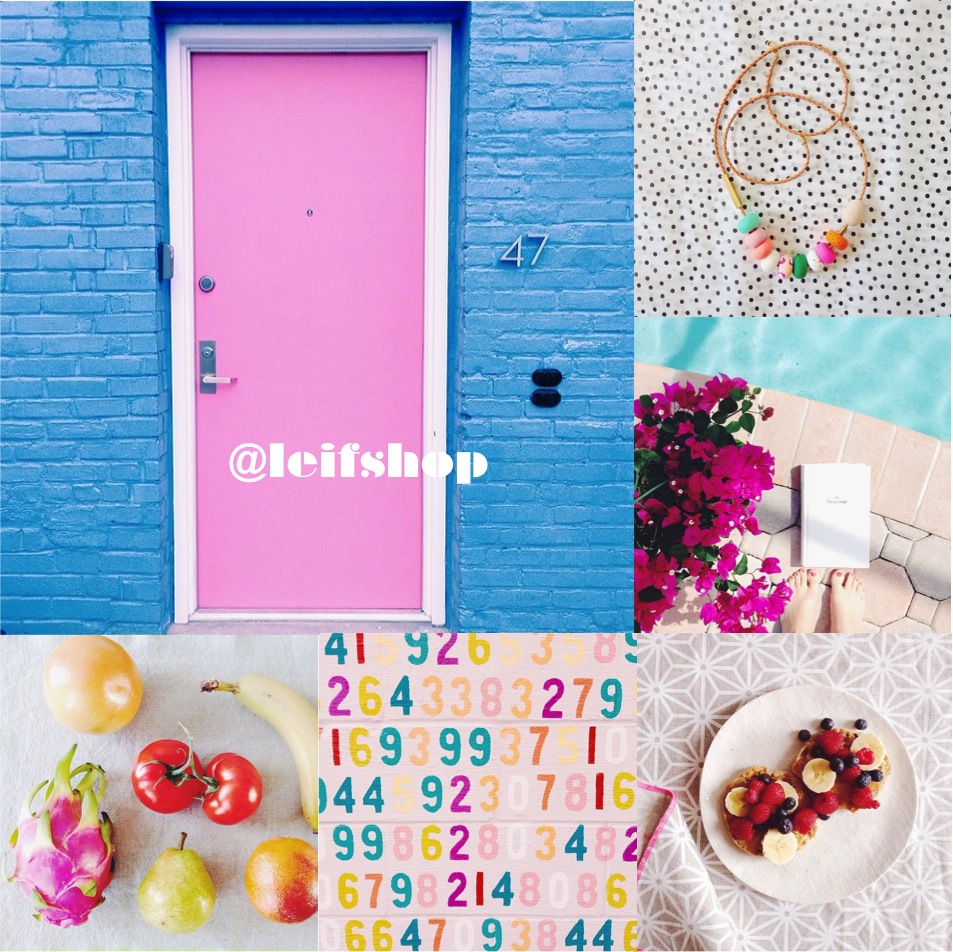 3. Leif shop
Leif is hands down one of my favorite shops out there, and I love Stacy's Instagram feed. In her feed you will find a lot of the items that she sells in her shop, always styled in such a simple, pretty way. I love all of the colorful details that Stacy captures in her feed! Leif Shop on Instagram here.
This gorgeous mama has amazing style and I simply love all of the pics of her and her little girl. I wish I knew how to rock pretty outfits like she does! She also lives in Brooklyn with her family, and it makes me a bit nostalgic of our time in NYC when I see her pictures. Latonya is expecting her second child any day now – good luck Latonya! Latonya on Instagram here.
Leslie is my hero when it comes to color inspiration. She always pulls the pretties color palettes together, and very often out of not very much – some ribbons, a few flowers, bits of paper. As a blogger, I have the tendency to sometimes overcomplicate things – I always turn to Leslie's work when I am on that path to remind myself that very often, less is in fact more, and that we can do a lot with very little. Thank you for all the inspiration, dear Leslie

Leslie on Instagram here.
You probably have heard Mary's name before – she often works with Kelly at Studio DIY and takes a lot of pics for her. I've been a fan of her work for a long time, but not until recently did I check out her Instagram feed – it's so lovely! Mary is simply adorable. Now, If only Mary lived in San Francisco instead of LA, how I'd love to meet her – not to mention work with her! Mary on Instagram here.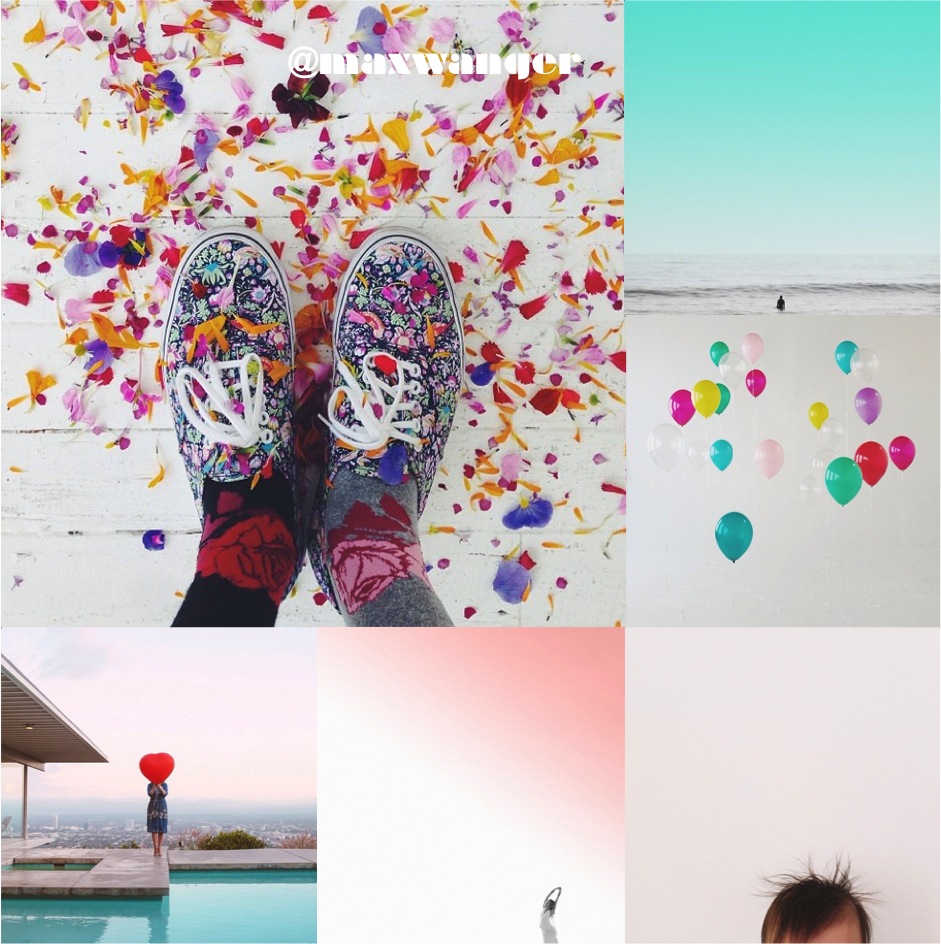 7. Max Wanger
Max is hands down one of my favorite photographers out there – I put his ice cream print in Freia's nursery. His instagram feed is a mix of his work, but also bit and pieces of his life with his wife and baby boy, some behind-the-scenes of when he works with great peeps like Bri from Design Love Fest or the fun gals at Ban.do. Oh, and you'll find multiples pics of his feet too – he has the coolest socks and shoes in the entire school, this kid 😉 Max on Instagram here.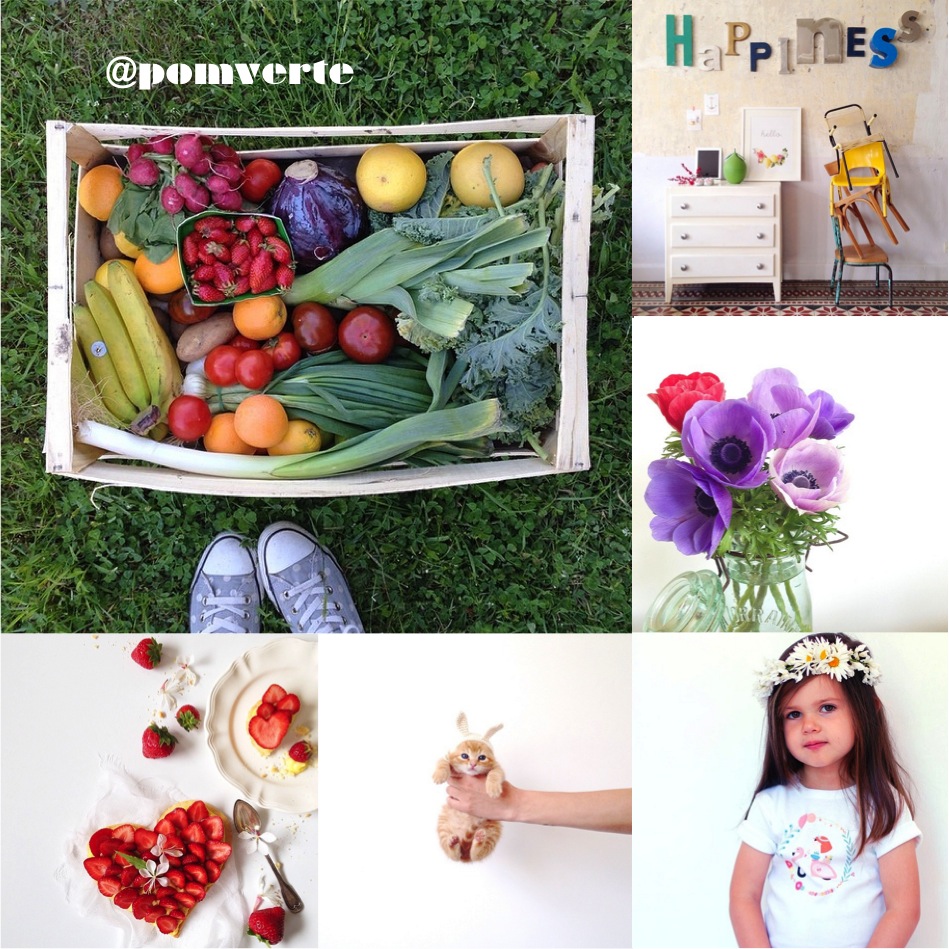 8. Pom Verte
Stephanie is a French blogger that I recently discovered, and I love the bits and pieces that she shares on her Instagram feed. Stephanie loves to work with flowers and what she makes with them always makes me smile

Also, she has the cutest little kitties, and let me tell you that they are in for a treat with her – she recently made them the cutest little hats and I've been cracking up at these pictures  for days now. Pom Vert on Instagram here.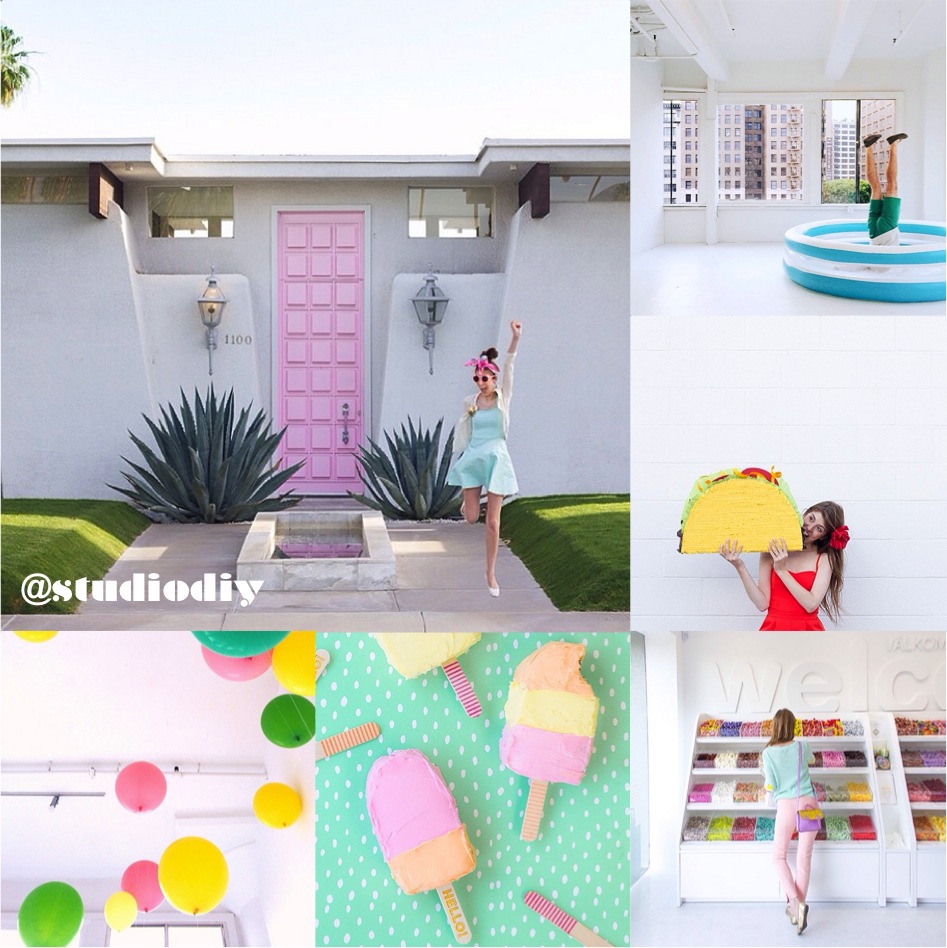 9. Studio DIY
Ok, so many of you are probably already following Kelly – the coolest chicka on the block right now 😉 But still, I enjoy her feed so so much that I just had to include it in this list. I mean, duh, how couldn't enjoy a feed filled with colors, balloons, donuts and pinata? Not too mention Kelly's bubbly personality that shines through every picture. Her pics always get a smile out of me

Studio DIY on Instagram here.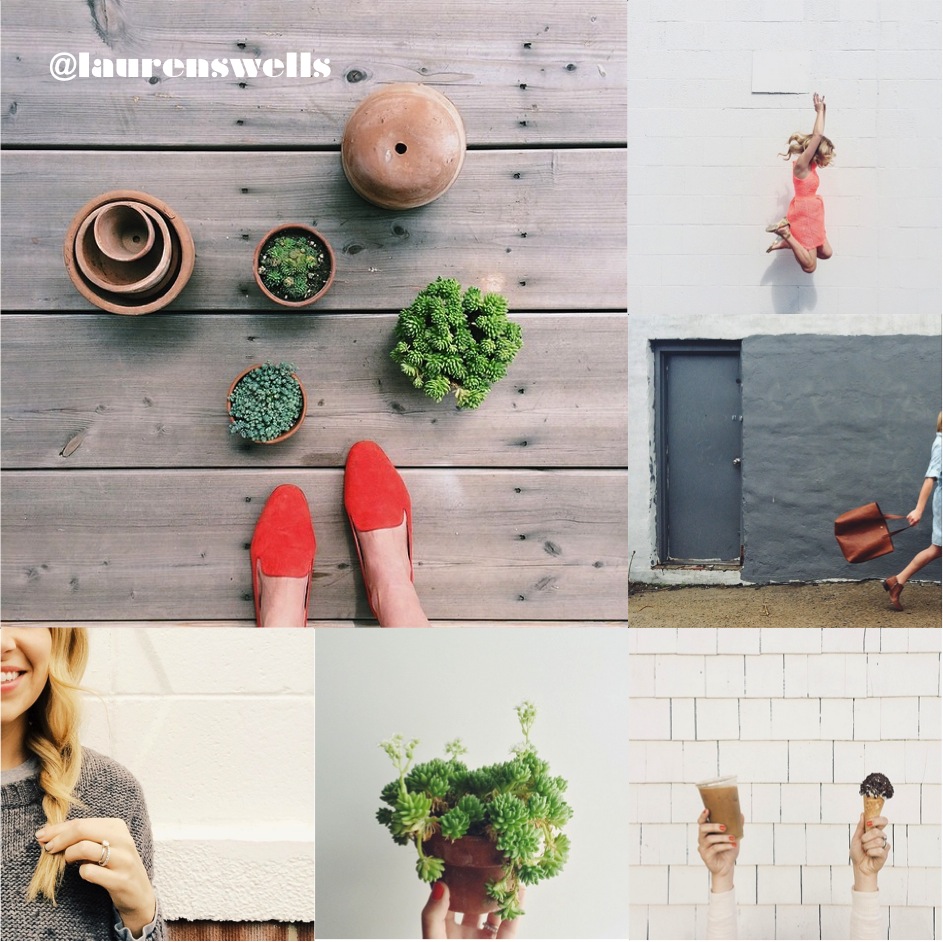 10. Laurenswells
Another recent discovery for me is Lauren Wells' Instagram feed. It might no be as colorful as some of the other feeds in this list, but her pics are always exquisite. I simply love how she captures little details and people, I love to see life through her eyes. Lauren is the cutest, and her pictures push me as a photographer to look at the things around me with a different eye. Lauren on Instagram here.
You might also like: