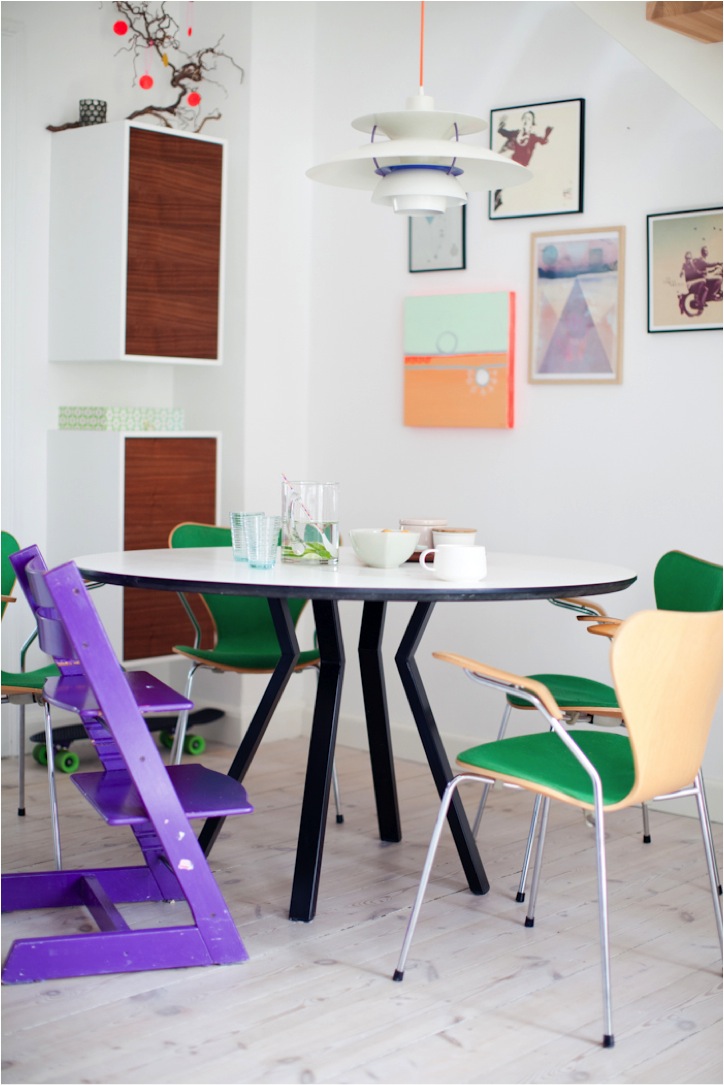 This summer during our trip home to Denmark – Yes, I call Denmark *home* now

-, my good friend Elizabeth introduced me to her friend Sylwia. I had caught a glimpse of Sylwia's apartment on Elizabeth's IG feed earlier this year, and emailed her "You HAVE TO introduce me to your friend!". On a rainy Monday afternoon Elizabeth and I paid Sylwia a visit – but you could never tell that it was raining outside, her apartment was just SO bright and happy.
Sylwia lives with her husband and 5-year old daughter in Copenhagen. Sylwia just quit her career as a digital project manager to follow her lifetime passion for decor and design and become an interior designer and stylist. She shares her ideas on NORDIC by DESIGN and is looking to provide visual interior solutions remotely – in form of online design packages tailored to each customer's needs.
Her home is a 140m2 duplex apartment in the heart of vibrant Vesterbro in Copenhagen. The apartment is situated in a brownstone building from 1900 year. Wooden floors and stucco moldings are original from 1900 y and give the space warmth and character.
When she and her husband moved in, the apartment was on one floor. After her family got bigger, they needed more space so they renovated the attic above the apartment and built an additional floor there. Sylvia is currently still working on decorating the first floor, and I can't wait to visit her again and see what she does with it.
Sylvia loves to combine good Danish design, quality natural materials and strong colors…and I love her for that! Their home is functional and decorated in a modern Scandinavian way, but always with colors and patterns in mind. She's not afraid of using bold wallpaper, and I just couldn't help but stare at her walls – you all know what I did to our walls! Her home is decorated with few, but good furniture and designs and she uses lots of smart storage solutions, like sliding doors in the entrance hallway…helps keep the clutter at bay!
Credit: All pictures by This Little Street.
You might also like: